Tory lead race: There's one thing neither candidate is talking about – and that's not good enough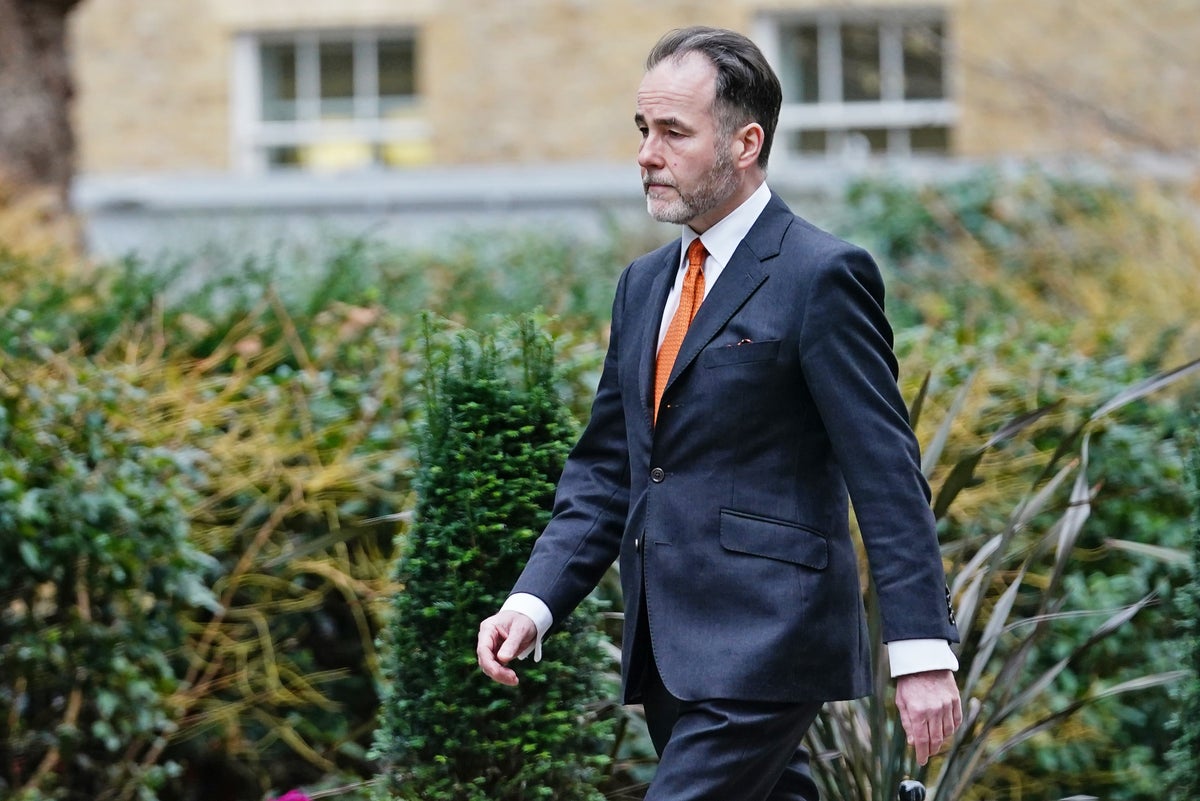 During the Workers' Party leadership campaign, every single candidate was repeatedly grilled about how they would stand out anti-Semitism in our ranks – and what systems would be put in place to ensure that racism is not welcome in the party. That's right. So why haven't I heard a single Conservative leader candidate answer the same question about sexual abuse and sexual harassment?
Let's recall their recent troubles: Rob Roberts MP was found by Parliament's independent system to have committed sexual harassment. He had previously been acquitted in party proceedings.
Charlie Elphicke, the Tory MP sentenced to two years in prison for sexual assaultThe whip was returned to him – throughout the investigation – to vote. Then, with his trial still ongoing, the Commissioner for Parliamentary Standards found that a number of Tory MPs who gave him character references (including his wife, who is now MP for his old seat in Dover) were also present breach the code of conduct by writing to the judge and asking him not to reveal their identity.
Former Tory Minister Andrew Griffiths who raped his wifewas ascertained sent violent and sexually aggressive texts to women in his constituency, although he was acquitted of wrongdoing by parliamentary norms monitoring for failing to send the messages while parliamentary work was in progress. Like sex offender Elphicke, he got the whip back from the Conservatives because of critical voices.
A complaint has been filed with the party about the candidate for the 2019 Wakefield election, Imran Khan. It seems that the Conservative Party has not done anything about it – the same applicant went to the police and Khan is now in prison for sexual offenses against children. Well done.
There are currently two Tory MPs accused of sexual harassment and violence – One is on police bail for rape and retains the Conservatives' whipand the other, David Warburton was whipped off while claims against him about allegations of sexual harassment and cocaine use are being investigated, although he denies any wrongdoing.
All of these cases are before you even get to it Chris Pincher, the reason for this whole leadership race. None of the candidates would be ashamed were it not for some brave people coming forward and blaming his behavior and accusing the party of being so pathetic about it. We risk forgetting at the moment why we ended up in a Tory lead race in the first place.
Neither candidate was once asked what they did to prevent Pincher from getting the job of Deputy Chief Whip. They all knew of his alleged behavior – believe me when I say it Everyone knew. So while they're all gushing about integrity, honesty, and standards, I want to know what they've done about it.
What did you do with Elphicke or Griffiths? I could easily answer this question: I asked the then chief whipper not to give them back the whip. I reached out to some of the victims to offer support and ask what they wanted from me. In the case of Pincher, I would now like to know how the Tory candidates have asked the Prime Minister not to give him the job – what explanations have they given as to his unsuitability?
I've heard a lot of the candidates talk about it the so-called "war on wake", why on earth haven't I heard anyone talk about the war on sexual harassment and crime going on in their ranks? What systems will they insist on so they don't pick and help choose a sex offender again? What standards will they sign – to protect employees and voters from men accused of rape? Will they suspend party membership for someone under investigation?
Will they have an independent trial within their own party? Why aren't they asked why They've become a haven for entitled men who seem to think they can grab, stare, and use their power to control? What the hell are they going to do about it?
To keep up to date with the latest opinions and comments, sign up for our free weekly Voices Dispatches newsletter click here
When Liz Truss was asked why she didn't resign because of Pincher, the closest I had come to scrutiny on that matter was — and she said it was "because I'm loyal." Great – loyal to a man who thought it was okay to promote a man who allegedly engaged in sexually harmful behavior? Loyalty shouldn't be celebrated in these cases, it's literally the problem.
Loyalty leads people to turn a blind eye, stand up for partners, and return power to suspected abusers. Loyalty is lazy when it comes to sexual violence, but she was allowed to brag about it like it was a virtue.
I want every candidate to stand against the culture of harassment in their party, but I've heard more about it gender neutral toilets In this campaign I spoke about how they will fight the culture that has left them a litany of shame, shame and harm.
The worst part of all of this is that Chris Pincher – who I assume is still a strong member of the party, because who knows what their processes are in such cases – decides who is the next person to run our country… and I don't.
Can someone please ask this question: What have you been doing with all of this over the last five years – and what will you be doing in the future? Where were they and why should we trust them?
Jess Phillips is the Shadow Secretary for Domestic Violence and Protection and Labor MP for Birmingham Yardley