Time and time again Boris Johnson showed that he had "main character syndrome".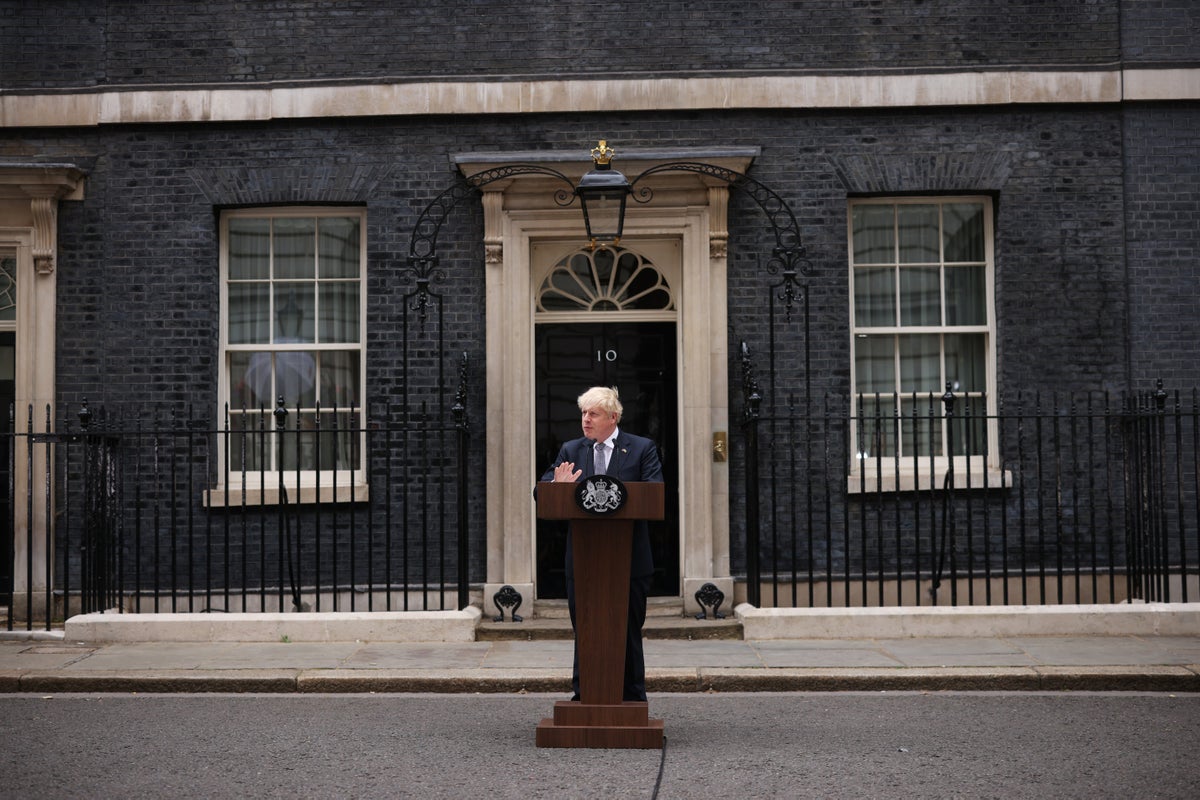 There are a few things wrong with having a man like Boris Johnson as Prime Minister. But one thing stands out. It's a perspective that I believe is so embedded in his psyche that it manifests in all of his worst qualities – be it the clownish swagger, shallow talk, outspoken lies, his disregard for rules and entitlement, this floppy fiendish lid on his or her openly infantile approach to global pandemics: it's all about him. The man has the main character syndrome.
For those unfamiliar with the term, this hedonistic trait is reserved for people who see themselves as protagonists. If that was her personal universe Harry Potter Movies, you guessed it, they're The Chosen One in their eyes.
Despite not possessing any obviously desirable leadership qualities – kindness, humility, transparency, determination – Boris Johnson considers himself Britain's unique Marmite maverick. He's not exactly sure if he's Winston Churchill or Mr Bean, but it doesn't matter because he's Boris, loved by some (does anyone still love him?), hated by many… ahh doesn't matter – known to many!
Only a main character would hold onto the lead long enough to see anything 59 of its deputies resign in protest of his incompetence. Even when Boris resigned, he attributed its decline to Westminster's "herd instinct".. As if those who rejected him did so as blind sheep who couldn't possibly have formed a negative opinion of him on their own.
And remember when he compared himself to Moses in that gruesome speech to business leaders in November 2021 when he was supposed to be speaking about his green policies? He then assured us that "our brilliant and Darwinian system will produce another leader." didn't you know Even as a baby, Boris was destined to grow – through evolution, of course. So of course he has all his brilliant qualities.
Like all main characters, Boris lives as if an audience is watching him. Like last October when he seemed oblivious to the chaos in Britain, Boris was pictured painting on an easel in southern France, who channels his historical soulmate and personal icon, Winston Churchill. fancy it! Or just think of February this year when he compared himself to Shakespeare's tragic hero Othello while casting his ex-adviser Dominic Cummings as the villainous Iago. How dramatic.
That's a bit irritating to shrug off now, if Boris, frolicking in his romanticized world of farce, hesitating about whether to be the hero or the fool for the day, doesn't let the real world erupt around him.
In fact, even Johnson's biographer Tom Bower believes Churchillian painting photo was staged around distract from his responsibility at the time, which included the report on the government's handling of Covid, food shortages and a flagging economy.
To keep up to date with the latest opinions and comments, sign up for our free weekly Voices Dispatches newsletter click here
Now it's one thing to see yourself as a protagonist, but it's another to use your character to manipulate the audience. And so Boris Johnson, like Molière's cunning fool Tartuffe, has been manipulating us all along? If his constant denial of wrongdoing is anything in the face of the facts – as we saw at Partygate – I would say so.
Because through Partygate, Boris The Careless smashed down the fourth wall between the government and its people. Any illusion that the Tories are remotely worthy of their position as leaders of our country is now broken. Our political landscape is a farce.
How to fix that, no idea. But one thing is for sure, I want the next Prime Minister to be less Batman and a lot more Robin.