The Conservatives are facing their "false brother".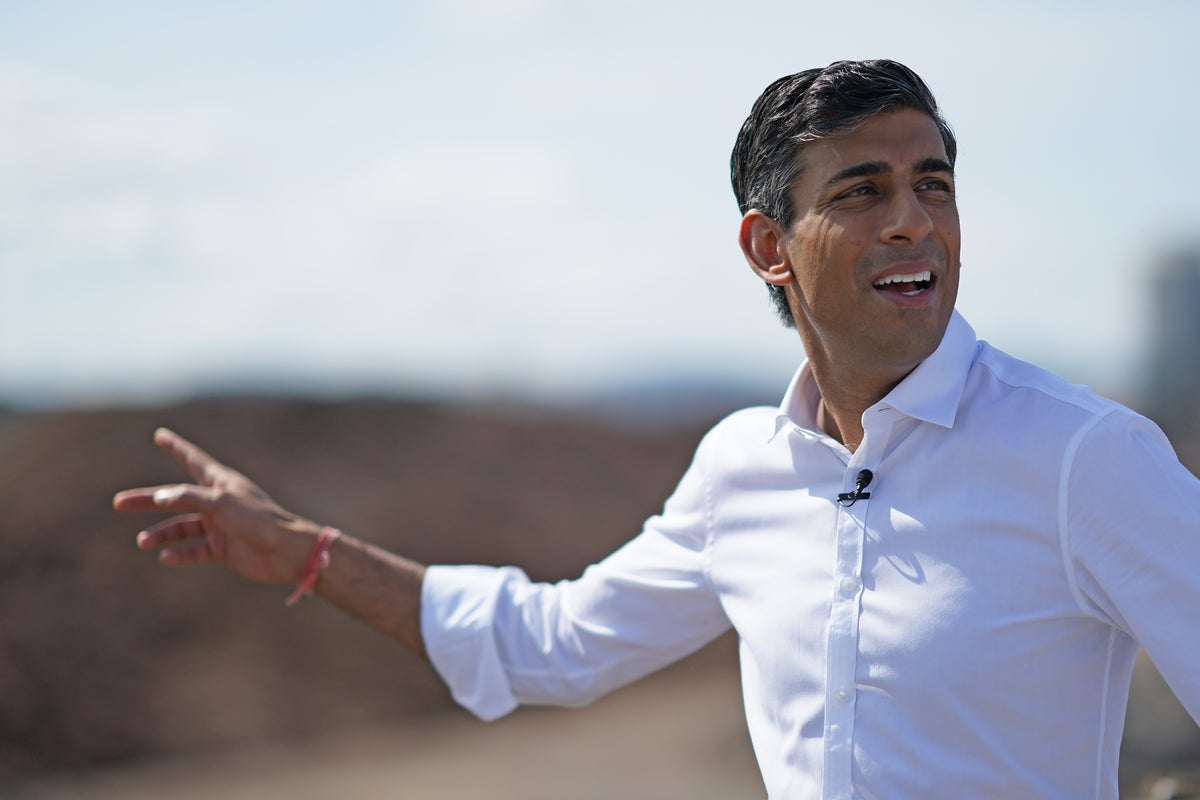 Will this be the Conservative Party's David Miliband moment? It looks like the last two candidates will be Rishi Sunak and Penny Mordauntwith the biggest uncertainty over the next few days being the battle for third place between Liz Truss and Kemi Badenoch.
It is then up to the Conservative members to make the final choice. A YouGov survey of members this week said Mordaunt was picked over Sunak by a wide margin, 67 to 28 per cent, and she is therefore the competition darling.
The Tories risk rejecting theirs David Milliband: the well-qualified leader tainted by his association with the old regime. Mordaunt is their Ed: the new face to appeal to a party yearning to be freed from the constraints of reality.
The party could be about to make a decision they may regret for a long time. I was shocked when an elderly former Labor voter in a northern constituency told a focus group earlier this year that the party had elected the "wrong brother". Twelve years later, Labor is still pursuing this uncharted path.
Like David Miliband, Sunak tells his party what they don't want to hear. Voters want a functioning NHS, good schools and plenty of police to deter crime. It can't be paid for indefinitely out of thin air or loans, as they call it. It's no coincidence that David Milibands failed acceptance speech released after the wrong brother was elected, stressed financial responsibility: "George Osborne says we deny the deficit. Because he wants us to be. So let's not be."
This is not a Blairist argument, although Sunak is clearly the more Blairist of the two Tory candidates, as both voted to leave the EU. It's a dispute about tax and electoral reality. The next election will not be won by a Conservative Party promising increased borrowing or cuts in public spending. If Mordaunt becomes Prime Minister, she will not create a significantly smaller state than Sunak, so she would have gotten the office on the basis of a false prospectus.
After losing a prime minister struggling to tell the truth about the tough decisions governments must make, that would be unfortunate. Still, Mordaunt promises an £8bn income tax cut raising thresholds according to inflation and saying she'll figure out how to pay for it if she budgets "in the round." This is not serious politics.
But that seems to be what party members want. We can understand this at the level of mass psychology. Conservative MPs are confused and exhausted by the aftermath of the coronavirus. Not only the huge public spending to protect people's jobs, but also the illiberal lockdowns. They just want to get back to "the old stuff," as Mordaunt called it in their campaign launch.
The Labor Party parallel in 2010 was to scare Sunak. Then Labor members were bewildered and exhausted by the compromises they had had to make in 13 years of largely successful government. They just wanted to get back to the old stuff of "socialism" – never defined – and not have to be in charge all the time.
All is not lost, not least because the Conservative Party is still in government, meaning some of its members still want to at least avoid tolerating the opposition, presumably leading to the Tory equivalent Jeremy Corbyn. The YouGov poll not only showed Mordaunt at the top, but how volatile Tory members are. The firms previous poll, performed just six days earlier, Mordaunt and Sunak went head to head. That's why the TV debates and hate speech are so important, because Tory members are open to persuasion.
To keep up to date with the latest opinions and comments, sign up for our free weekly Voices Dispatches newsletter click here
Sunak got off to a good start in the Channel 4 debate last night by challenging Mordaunt's tax fairytale and emerging as the stronger of the two in the polls following the debate. In particular, Sunak was considered a candidate most likely to win a general election – do better than Tom Tugendhat, who was top rated overall but is like Rory Stewart in the 2019 competition and most likely to be eliminated in Monday's MPs election.
As the leadership contest progresses, the question of who is best at defeating Keir Starmer in the next general election will come to the fore and if Mordaunt performs as poorly as he did in the Channel 4 debate, Sunak should prevail. Like David Miliband, he has flaws, and some of them are similar: an awkwardness and a penchant for superficial sound bite. "I don't lower taxes to win elections, I win elections to lower taxes," he said on the today program on Thursday.) Sunak has his own flaws: his net worth, his wife's tax status and his current US Green Card.
But these pale in comparison to Penny Mordaunt's lack of qualifications for high office. It should be remembered that David Miliband won among party members and Labor MPs – it was only the union bosses who won it for Ed. Will Conservative members make the same mistake Len McCluskey made for the Labor Party?