Ryan Jones: Ex-Wales captain diagnosed with dementia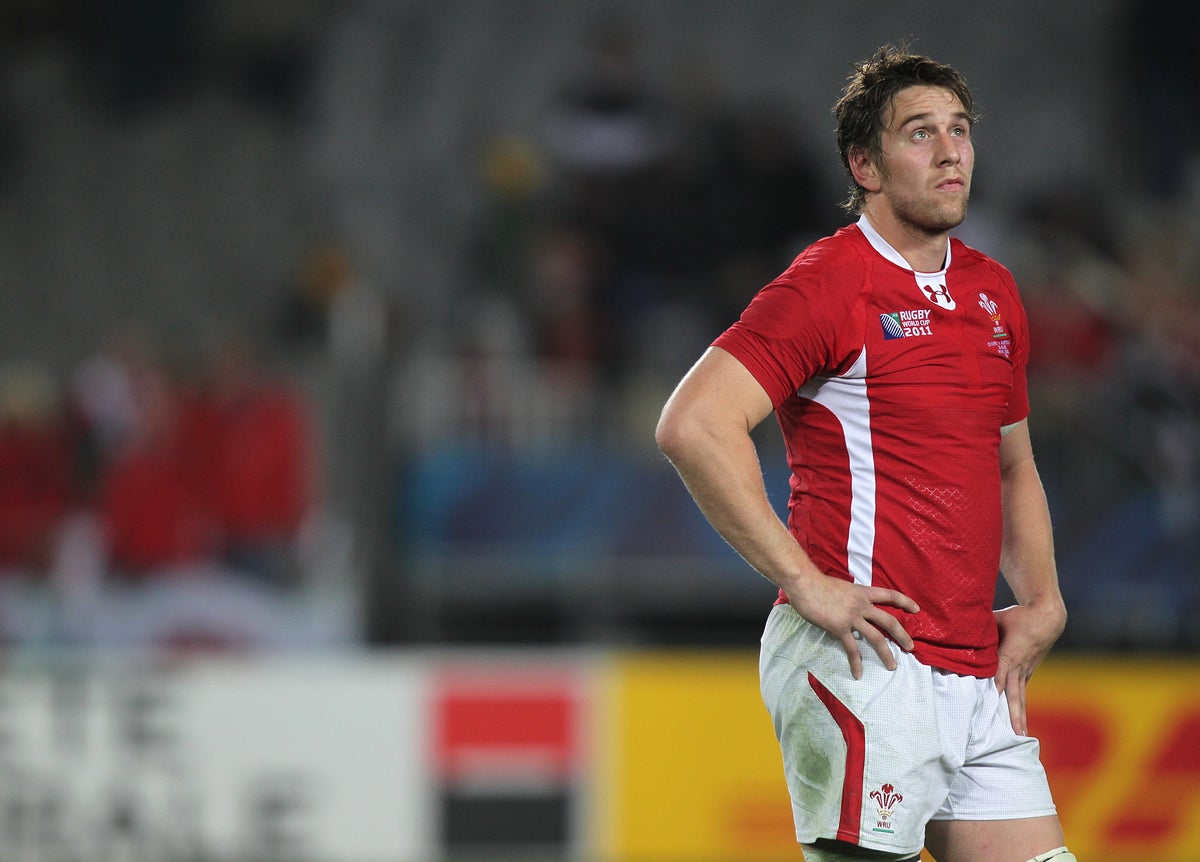 former Wales Captain Ryan Jones has revealed his fears for the future after being diagnosed with early onset dementia aged 41.
Jones, capped 75 times and a member of the British and Irish Lions Squad on the 2005 tour of New Zealandwas diagnosed with probable chronic traumatic encephalopathy (CTE) in December last year.
In conversation with the Sunday timesJones said, "I feel like my world is falling apart.
"I'm really scared because I have three kids and three stepkids and I want to be an amazing dad.
"I've lived like a superhero for 15 years of my life and I'm not. I don't know what the future will bring.
"I am a product of an environment that is about process and human performance. I am unable to perform and I just want to live a happy, healthy and normal life.
"I feel like that has been taken away from me and there is nothing I can do.
"I can't train harder, I can't referee, I don't know the rules of the game anymore."
After being diagnosed with depression, Jones, who retired in 2015, said he has short-term memory problems and becomes forgetful.
"It scares me because I don't know if we're sitting here in two years and these episodes are a week long, two week long or permanent," added Jones, who has stepped down from his post as performance director at the Welsh Rugby Union in October 2020.
"That's the fear, that's the part that never goes away. That's the little bit I can't shake.
"Every episode I have leaves a bit of a legacy as well. Everything we cancel, every relationship I poison or no longer have time for, just makes it that little bit harder to deal with.
"I don't know how to slow this down, stop what I'm supposed to be doing."
Last month, the Alzheimer's Society partnered with organizations like the Rugby Players' Association to provide a permanent way to recommend past and current players or managers who have either been diagnosed with dementia or are caring for a loved one.
Jones – awarded one MBE in the Queen's Birthday Honors 2021 for services to rugby union and charity fundraising – claimed he would not change his experience of 'living the dream' of playing for Wales.
However, he believes the sport needs to do more to take preventive action.
"It (rugby union) is going headlong with its eyes closed into a catastrophic situation," Jones said.