Liz Truss was bolstered by assisting the toppled Suella Braverman in the Tory lead race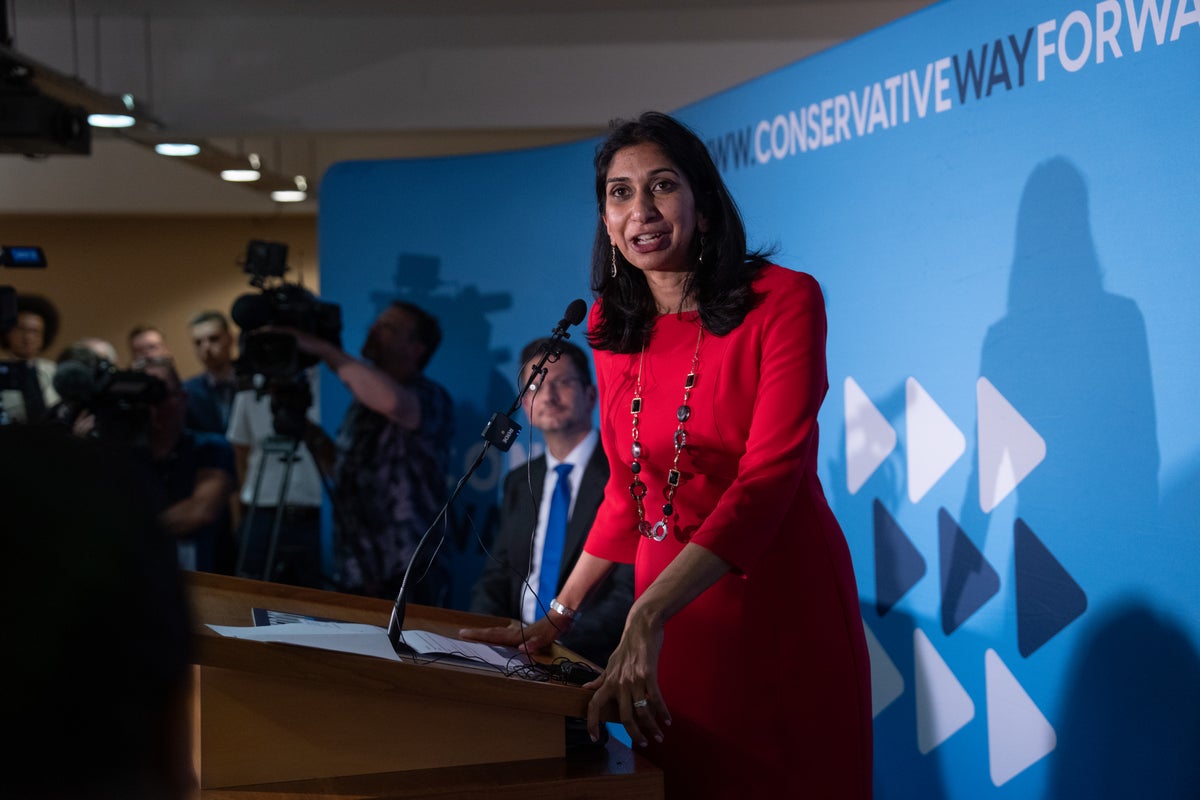 Suella Bravermann says she's coming back Liz Truss to become the new leader of the Conservatives after being ousted in the race to succeed Boris Johnson.
The attorney general will lend her vote to the foreign secretary in the third round of the fight for the post of prime minister, sources said The Independent.
Ms Braverman dropped out of the race on Thursday after finishing last on the second ballot with 27 votes.
If her supporters followed her in supporting Ms Truss, the endorsement would put the Secretary of State close to second-place finisher Penny Mordaunt.
The Attorney General, who said she made the decision after discussions with Ms Truss, had previously singled out Ms Mordaunt for criticism, accusing her of not standing up for women in her apparent support of trans rights issues and of not being an "authentic Brexiteer".
Rishi Sunak and Penny Mordaunt maintained their places at the top of the Tory leadership race, receiving 101 and 83 votes respectively in the Tory MPs vote.
Prominent Brexiteer Steve Baker is also expected to back the Foreign Secretary, who finished third in Thursday's voting round.
"Suella has my full loyalty. I will support what she has decided," he said.
Separately, another contender for the leadership, Tom Tugendhat, said he would abandon the policy of privatizing Channel 4 if he became prime minister.
He told LBC radio: "I don't think it's a good idea – there are a lot of other priorities."
Mr Tugendhat also said he would not remove the BBC license fee.
Ms Truss won 64 votes, up 14, Ms Badenoch won 49, up nine, and Mr Tugendhat 32.