Dartford fire: Homes in Kent are on fire as raging wildfire spreads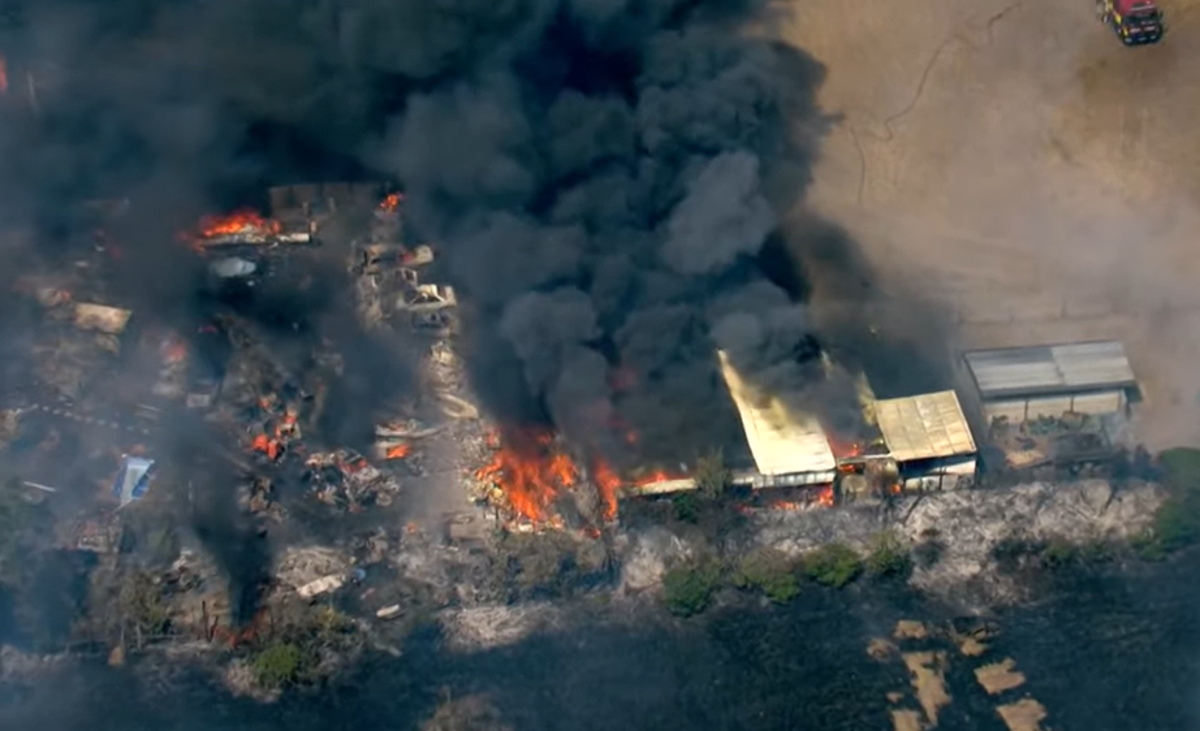 Homes are on fire after a huge grass fire erupted Dartford, kent.
The Kent Fire and Rescue Service said twelve fire engines and one high-altitude vehicle were dispatched to the scene near the fire near Durrell Dene in Joyce Green.
Rescuers are working to put out the blazing flames.
People driving on the A2 and surrounding roads are advised to exercise caution as smoke will rise from the incident which may affect visibility.
Meanwhile, another raging field fire escalates in Upminster while thirty fire engines and around 175 firefighters battle a grass fire in Pea Lane.
Roughly eight acres of cornfield and some shrubland are burning and smoke is billowing across the M25.
The brigade's 999 control officers were called to the scene of the fire at 11.31am this morning and have answered more than 80 emergency calls.
Havering Council has warned people to avoid the area and motorists to use caution when driving as smoke obscures visibility.
A separate fire has broken out and spread to a residential area in Wennington, near Upminster.
London Fire Brigade confirmed they have 15 fire engines and around 100 firefighters dealing with this fire on The Green.
At least one house was completely destroyed.
London Mayor Sadiq Khan said the London Fire Brigade had called a major incident "in response to a huge increase in fires across the capital today" and said the service was under "immense pressure".
It comes as Britain has recorded its hottest day on record with temperatures exceeding 40C.
Continue…