Cartel boss who murdered DEA agent Kiki Camarena arrested in Mexico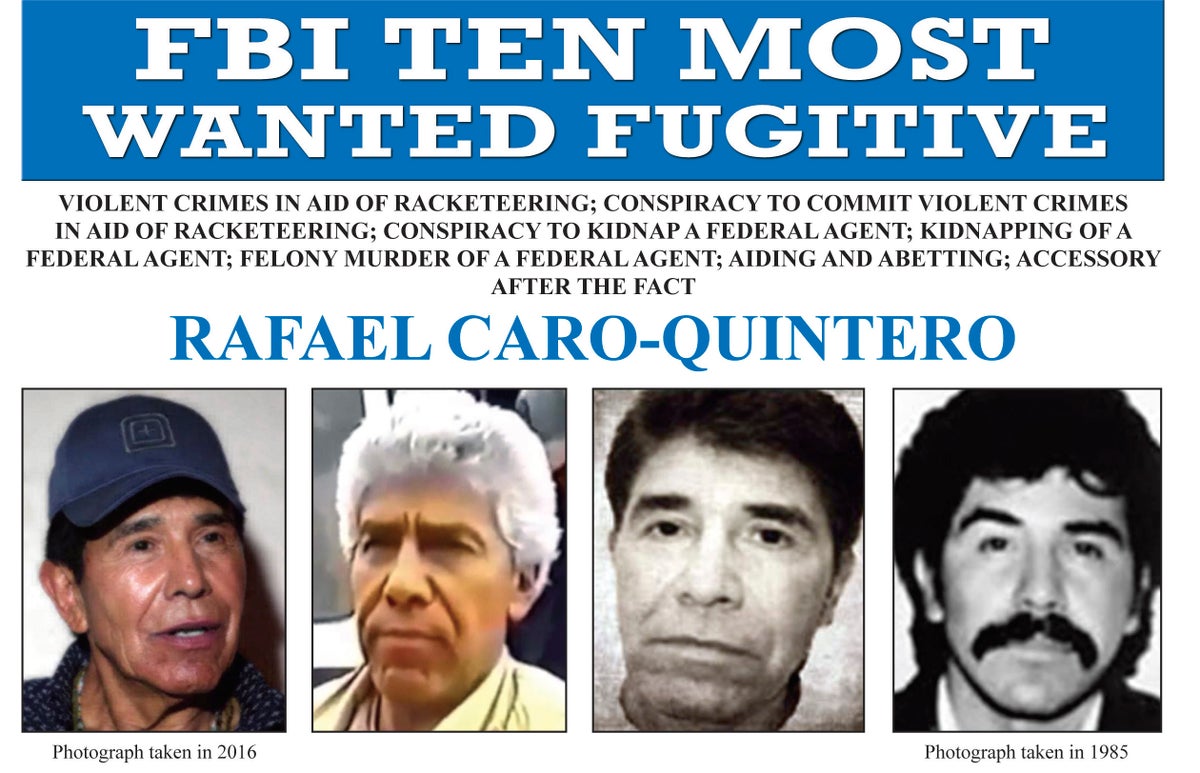 The Mexican drug lord whose role in ordering the kidnapping and murder of a US Drug Enforcers in 1985 was featured in Netflix theatre Narcos: Mexico was caught by law enforcement.
Rafael Caro Quintero, a notorious co-founder of the brutal Guadalajara cartel, was behind the 37-year-old's torture and murder drug investigation Agent Enrique "Kiki" Camarena.
He spent 28 years in prison for the murder, which was carried out after Camarena and Mexican authorities raided a ranch and burned 10,000 tons of marijuana worth $160 million in 1984, but was released by a judge on legal grounds in 2013.